24/7 ACCESS
Members can enjoy 24/7 access all year round. Staffing hours below.
QUALIFIED STAFF
All personal trainers are fully certified with advice you can trust.
COST EFFECTIVE
Members get free access to all classes.
GET IN TOUCH
73 Auckland St. Bega
6492 3773
Staffing hours
Monday to Thursday – 6am to 7pm
Friday – 6am to 6pm
Saturday – 7:30am to 10:30am
Give us a call
Come visit
State of the art.
United Fitness Studio is packed full of the latest equipment to help you achieve any fitness goal you set. With 24/7 access, air conditioning, showers, the lot.
Personal Training
Within a personal training session, one of our fitness trainers will supervise and motivate you to complete a tailored exercise program.

Personal Training has become more popular over the last few years, and the reason is simple – it works! If you would like to see results from attending the gym, we give you the tools and assistance of this to occur.

We will ensure that you are completing the appropriate exercises at the right intensity to enable you to achieve your goals. Sessions can be booked at 30, 45 or 60 minute time frames, and you can choose to train either individually or in our small group sessions
Small Group Training
Conducted in a group of 3-6 people, you will have your own tailored gym program suited to your goals and fitness levels. A personal trainer will always be present to ensure that you are working at the right intensity, and conducting the correct exercise technique.
Meet Your Trainers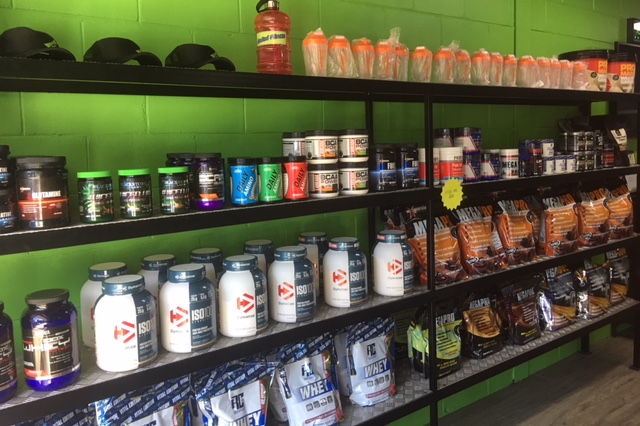 Supplements
We stock a full range of supplements to cater for any nutrition or sporting goals, from protein powders to pre workout and amino acids. We stock only the highest quality supplements at a price which is hard to beat. Our friendly and helpful staff are always on hand to guide you and explain the importance or correct supplement use to ensure you are getting the best results from a product that best suits your needs.

We stock the following supplements:
– Next Generation Supplements
– Gen-Tec Nutrition
– Dymatize
– Blackstone Labz
– Prana On
– Ultimate Nutrition
– Protect Wellness range
– Ronnie Coleman
– Primevil Labs
Timetable
Attend any class free with a membership. Class times below.